One of the most lucrative ways to monetize a niche blog is via CPA offers.
In this CPA marketing for beginners guide, I will show you: what is CPA marketing, how it works, what's the difference between CPA marketing and affiliate marketing, what are the top CPA networks you should work with, how to get approved and how to promote CPA offers and cash in the earnings.
You are getting this guide for free and I am pretty sure it's much better than those paid CPA products. I am not promising you that you can make hundreds of thousands in the starting point. In the beginning, you need to learn a lot and apply those techniques. Yah!
After some time when you will be highly skilled and experienced then you can make 5 figure and even 6 figure income from CPA networks.
What is CPA Marketing?
The term CPA stands for Cost Per Action. It's also called Pay Per Lead, in short PPL. CPA marketing is quite easier than selling products.
The main idea behind CPA affiliate marketing is getting particular action from your traffic. This action can be submitting Email, filling up a form, making download, submitting pin code, submitting mobile number and even getting a sale.
People are more likely to get free products rather than spending their earned money. Thus driving your traffic to a particular task can lead you to money. Generally, you can make $0.50 – $20 per CPA offer.
However, there also some high-end CPA offers that pay $750 or even more for a particular action by your traffic.
Isn't it sounds amazing?
Yah! That's why I came with this CPA marketing for beginners guide for you.
HOW CPA MARKETING WORKS?
Some well-known CPA networks control the whole process. The vendors or CPA offer creators submit their particular job or product to CPA networks and those CPA networks promote those offers via CPA marketers like us.
They give us a fixed amount of money for every particular offer depending on how much the vendor or CPA offer creator has invested.
Your work in very simple; firstly you have to apply to a CPA network and after getting approved, browse the existing offers and select the offer that suits to your interest. After determining the offer just promote it as much as you can to the targeted online visitors.
CPA MARKETING Vs AFFILIATE MARKETING
I have already mentioned that CPA marketing is much easier than affiliate marketing. In the case of affiliate marketing, you must make sales to get profit. On the other hand, getting sales in CPA marketing is not mandatory to make a profit.
You can distribute free offers, trial products, apps etc. that people can grab for free and you can make a profit for their particular action like confirming offer, making an order for a free trial product or even downloading a particular app or software.
Thus making money with CPA became very easy comparing to Affiliate marketing. There are a ton of CPA driven sites on the web, one of my favourites can be accessed here.
TOP 21 CPA NETWORKS in 2020
So, till now you got to know about CPA marketing and about it's working method. Now, let me introduce you with some best CPA networks via which you can start your CPA marketing and earn handsome amount of money.
Read the details about each CPA affiliate network to get more insights. For each CPA site, you will get its introduction and information about payment methods, payment threshold, type of offers etc. in an organized way.
Minimum payment threshold: $35
Payment frequency: Weekly, Bi-weekly, Monthly
Available payment methods: Check, ACH Direct Deposit, Wire Transfer, PayPal, Payoneer, Payza, or Western Union
By far this is the best CPA network that I have ever tried due to its awesome user experience. AdWorkMedia is always full of various types of offers and thus you will never feel a lack of your desired type of offers. Besides that, the dashboard is pretty much real-time and equipped with the necessary information so that you can keep track of everything very easily.
The best thing about AdWorkMedia network is, it has its tracker via which you can know about the browser, device, location etc. of your converted traffic. Although this tracker is not as powerful as the premium trackers but still having a built-in (and free) link tracker means a lot for CPA lovers. So far, I made 5 figure profit from this single CPA network.
Minimum payment threshold: $50
Payment frequency: Weekly, NET15
Available payment methods: Check, PayPal, Wire, Payoneer, ACH (Direct Deposit)
This is another favourite CPA network that is equipped with an amazing dashboard and highly converting offers with amazing landing pages.
The support that you will get from the affiliate managers of MaxBounty is beyond expected as they are very much caring about their partners. Apart from promoting others offer, if you need inspiration for good landing pages then offers of MaxBounty are the best to look at.
Minimum payment threshold: $50
Payment Frequency: Net-15, Weekly
Available payment methods: Check, PayPal, Wire, ACH (Direct Deposit)
This is one of the oldest players in the field of Cost Per Action marketing. PerformCb is one of the most recognized and reputed networks where you can find almost all type of CPA offers that exist in the market. PerformCb pays around 100M every year to its affiliates.
Minimum payment threshold: $100 or 100€
Payment Frequency: Daily or Weekly depending on the volume of business
Available payment methods:Wire, Paypal, Paxum & ePayments
The lemonads CPA Network is a 100% performance marketing network based in Geneva, with partners around the world.
lemonads has created a first-class platform, making it possible to significantly increase its commercial performance. lemonads offers affiliates one of the highest paying Smartlinks in the industry and also a marketplace of 2000 campaigns with different remuneration models: CPA, CPL, CPI and CPI from more than 2000 active advertisers.
5. PeerFly (CLOSED)
Minimum payment threshold: $50
Payment Frequency: Net-30, Net-15, Net-7, Bi-weekly, Weekly, Daily
Available payment methods: Check, PayPal, Wire, Payoneer, ACH (Direct Deposit)
PeerFly is another top player in the field of CPA marketing. Have an amazing dashboard, plenty of offers and good support are the key points why many affiliates join this network. You can find offers of pretty much every niche in this network.
Minimum payment threshold: $50
Payment Frequency: Net-30, Net-15, Weekly, Early Payment (upon request)
Available payment methods: Check, PayPal, Wire, Payoneer, ACH (Direct Deposit)
Small but Amazing – this is how I think of about CPAlead. Maybe it's no massive network like the above-mentioned one. However, this is one of the most flexible and fast networks to work with. Whenever any newbie asks me for a suggestion, I usually refer them to CPALead coz it' pays every week with various payment methods. Moreover, one can also monetize mobile apps via this network.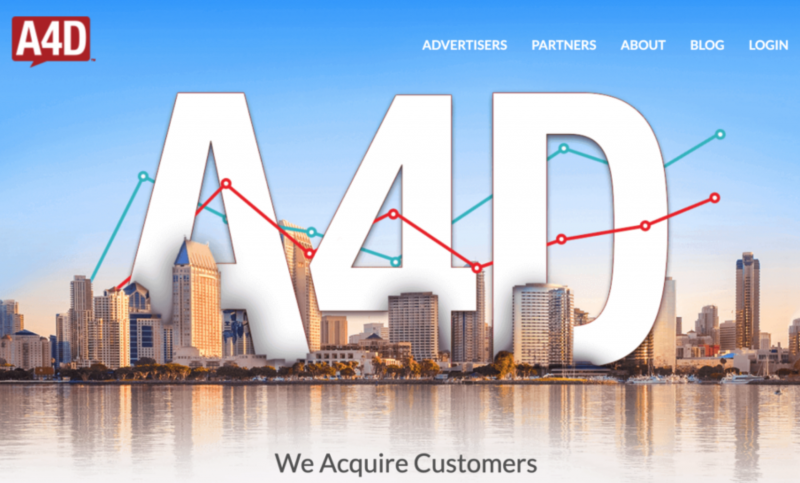 Minimum payment threshold: $50
Payment Frequency: Net-15, Weekly
Available payment methods: Check, Wire, ACH (Direct Deposit)
It's an amazing CPA network with high-end monitoring and tracking tool for maximum output. A4D is pretty flexible for the publishers as they change their various policies based on the opinion of the publishers.
Minimum payment threshold: $100
Payment Frequency: Net 7
Available payment options: Wire Transfer, Bank Transfer, Cheque, PayPal, Payoneer, Paxum
Convert2Media, better known as C2M, is based in Florida and has been around since 2007. Very experienced, smart and with a network of committed affiliates, C2M was one of our top-rated networks for several years.
Convert2Media has a very popular network of advertisers and publishers. To get into the Convert2Media affiliate network, you would need quality traffic which converts. You would get help from their affiliate managers whichever way possible to convert your traffic.
Minimum payment threshold: $500
Payment frequency: Weekly, Bi-weekly, Monthly
Available payment methods: Wire, Payoneer, PayPal, Paxum, Check, WebMoney
Click Dealer is another comparatively new but amazing network that worth to be called one of the top CPA affiliate-networks of the world. This network is pretty active in the affiliate events that are taking place around the world. This Netherlands based CPA network is spreading in the whole world via setting up physical offices. This simply shows how serious this network is!
Minimum payment threshold: €100 (Euro)
Payment frequency: Daily
Available payment methods: Wire Transfer, ePayments, Payoneer, Payza, Paxum
I must say Mobidea is a beast when it comes to mobile CPA offers. This network is full of high-end mobile-based offers and amazingly, most of its CPA offers start from $30 and goes higher and higher. If your main traffic source is mobile then you MUST MUST and MUST sign up for this awesome mobile CPA marketing network for highly converting offers.
Minimum payment threshold: $50
Payment Frequency: Net-15, Bi-weekly, Weekly
Available payment methods: Check, PayPal, Bank Wire, Payoneer, ACH
Another newbie friendly CPA network to start your first step of thriving in the world of CPA marketing. It's very easy to use interface and flexibility will help you to run it offers pretty smoothly.
Minimum payment threshold: $25
Payment Frequency: Net-30, Net-15, Net-7
Available payment methods: Check, PayPal, Wire, ACH, Payoneer
This is mobile traffic focused CPA affiliate network with plenty of mobile-based CPA offers. Besides CPA marketers, app developers can also use this network to monetize their apps.
Minimum payment threshold: $50
Payment Frequency: Net-30, Net-15, Net-7, Bi-weekly
Available payment methods: Check, Wire, ACH, PayPal
In past, I used to use this CPA affiliate network and it was pretty good with the number of offers. This network is frequently updated with new offers. If you are working in the mobile app niche or mobile game niche then try it out because it has plenty of mobile-based offers.
Minimum payment threshold: $50
Payment frequency: Weekly
Available payment methods: Paypal, Payoneer, WebMoney, Wire
If you want to stay away from the extra hassle and focus only on promoting your offers then AdCombo can be your first choice as it has simplified every for you. You will fall in love with its user-friendly affiliate dashboard, friendly affiliate managers, learning materials, lead tracking system and so on.
Minimum payment threshold: $50
Payment Frequency: Net-30, Net-15
Available payment methods: Check, Wire, PayPal
AdsMain is a rising CPA network with very good experience and support. This new network quickly gained much reputation and got a place among the top CPA networks of many lists. Maybe you will find this network roaming around you while you are in the affiliate events both in the US and Europe.
Minimum payment threshold: $50
Payment Frequency: Net-30, Net-15, Net-7, Bi-weekly, Weekly
Available payment methods: Check, PayPal, Wire, ACH (Direct Deposit)
It may sound boring to you as you have read this term many times in this article but this is another newbie friendly Cost Per Action network with very easy process to access and get their collection of offers. You can promote its offers in various ways such as content lock, URL lock, virtual currency and so more.
Minimum payment threshold: $50
Payment Frequency: Net-15, Bi-weekly, Weekly
Available payment methods: Epay Service, PayPal, Wire, WebMoney, Payoneer, ACH (Direct Deposit)
It's a pretty new CPA network with a good reputation but an average amount of offers. Honestly, it's UI and UX has much room to improve and make this network much more flexible for the newbies.
Minimum payment threshold: $50
Payment Frequency: Weekly, Bi-Weekly, Net-30
Available payment methods: Payoneer, PayPal, Wire
Adludum is another promising CPA network that mainly focuses on Content locking revenue model. This network works better for writers, creative designer, video maker, artist etc compared to the marketers. So, if you want to monetize your content with any sort of traffic from all over the world then give a try to this network.
Minimum payment threshold: $100
Payment frequency: Net-30 basis.
Available payment methods: Paxum, Wire.
CrakRevenue CPA Affiliate Network helps you mostly to monetize adult content. They also have different offers to monetize other types of content, and their offers have some of the highest rates in the market.
CrackRevenue is one of the best CPA networks in the world as they provide premium offers in several verticals such as Dating, VOD, Webcams, etc.
You can expect some of the best payouts in the industry. They also provide publishers with advanced tools to check stats about your traffic and conversions.
They also offer geo-targeting to allow you to get the best converting offers available from each region. Its exclusive Geo-Matic ad tool automatically displays the best offers based on the geo-location and market of your visitors.
Minimum payment threshold: $20
Payment frequency: Weekly
Available payment options: Check, PayPal, Wire
Admitad is a very young, but successful and fast-growing CPA Affiliate Network, based in Germany but they also hold seven other offices across the globe.
This company offers an excellent support team, they even assign a dedicated account manager for each publisher, which is great.
Admitad has developed a huge affiliate network with more than 540,000 active publishers. Their campaigns include offers such as  E-commerce, online games, mobile, and services.
Minimum payment threshold: $30
Payment Frequency: Net 30, Net 15, Net 7, Bi-Weekly
Available payment options: Wire, PayPal, Paxum, Payoneer, Skrill
TORO Advertising is a performance-based affiliate network with 1000+ exclusive offers. They offer rich media ads which are the future of advertising. Publishers get on-time payment and the support is fast. TORO Ad Network uses HasOffers, EPOM, Mobile App Tracking and AppsFlyer to track the campaigns. With a variety of payment options and less minimum payout, TORO Advertising network should be a good choice for your traffic.
Other mentions: MyLead.pl, Advidi, RevenueAds, CoinZilla.
Here goes the list of top 10 CPA networks in the world:
MaxBounty (recommended for Experts)
Peerfly (recommended for Experts)
Adworkmedia (recommended for All)
CPALead (recommended for beginners)
There is an important reason why you should start with the CPA network that I have recommended for beginners. For example, MaxBounty has traffic and promotion method restrictions on its offers. Such as, some offers can't be promoted on free giveaway sites, some offer promotion activities can't contain "Free", "Win", "Claim" etc words and so more. After breaking these restriction rules constantly you may get banned with your all earned money.
On the other, hand CPALead has no traffic or promotion method restriction for its offers. Therefore, you can use any kind of traffic and use any word while promoting its offers. This is the reason why I marked a Tag beside those CPA networks.
Here is the inside look of CPA offer dashboard of some top CPA networks I work with.
Some Terms About CPA Networks You MUST Know:
1. Advertiser and Publisher: Advertisers are the people who pay CPA networks to get conversion of their offers. On the other hand, Publishers are the people like you and me who are promoting the offers of CPA network to make money.
2. EPC: Full form of EPC is Earning Per Click. It does not mean that you will get money to bring only clicks to your offers. It means, on average publishers earned the given EPC rate from every click. For example: If a CPA offer of $2.50 got 500 clicks from 20 different publishers and among them 70 clicks converted into leads. So, it's EPC will be ($2.5*70)/500 = $0.35.
3. Payout/CPA rate: This is the money rate which you will be paid for getting every single lead/action for that particular CPA offer. So, have a look of Payout/CPA rate before selecting your offer.
4. Conversion (in %): This is an important indication about which offer to choose before you start your promotional activities. CPA offers with high conversion rate are always preferable. For example: Think about the previous example where the offer got 500 clicks and 70 leads/actions. Here is the conversion rate of that offer (70/500)*100% = 14%.
5. County code: Almost 95% of CPA offers are county targeted. Therefore, you must be careful about choosing the offer. If you promote US offers to the people of Australia you will not get any payment. Some CPA networks categorized their offers based on county and some mention the county code (US, UK, AU, BR etc) along with the offers.
6. Incentive and non-Incentive: Here is another important and most probably less known term of CPA network. If you search the meaning of "incentive" word, Google will reply with "a payment or concession to stimulate greater output or investment". In short "incentive" refers to digital bribe to get artificial actions/leads from people. In case of incentive offers you can allure people by giving them extra gifts, coupons, money etc to get action from them. On the other hand, these digital bribes are strictly prohibited in case of non-incentive offers.
7. Offer type: CPA networks included offers of various types such as Pin submit, Email submit, Downloads, Survey, Installs, Mobile, Purchase etc.
Also, I want to share some trending community of CPA marketers which can help you to stay updated with the latest events of the CPA world as well as increase your skill. Some of those communities are Top Gold Forum, Warrior Forum, CPA Hero, CPA Elites.
HOW TO GET INSTANT APPROVAL IN ANY CPA NETWORK?
Most of the newbies face this first problem with getting approval in top CPA networks. So, here is my recommendation for this problem;If you are a newbie in the world of CPA network then don't apply for world's top leading CPA networks such as MaxBounty or Peerfly because these networks will approve your account after the interview that they will conduct via mobile call. Besides, these networks require your previous experience and have very hard and fast rules about offer promotion.
So, what should you do?
It's better to start with a newbie-friendly CPA network.
Wondering how much you can make with these newbie-friendly CPA networks?
It depends on your skill and experience of offer promotion. Some expert CPA marketers are making $3,000+ per day with these newbie-friendly CPA affiliate networks.
Here are some newbie-friendly and reliable CPA networks to get instant approval. I need to say that don't sit with just one CPA network. Get your account approved to at least 3 CPA networks so that you can compare the quality of offers, CPA rate, conversion rate etc. which will help you in the long run.
Here goes the list for you:
Firstly apply in 2-3 CPA networks for publishers/affiliate account and gain some experience of working in the CPA industry. Then you may start with leading CPA affiliate networks for higher achievement.
Here goes the step by step process to apply in CPA networks (both newbie-friendly and top leading) and to get fast approved:
Let's start with AdWorkMedia and CPALead which are good to start with. Below you can see the screenshot of sign up form. In almost all CPA networks you need to provide almost the same kind of information while applying for a publisher/affiliate account.
Most of the CPA networks require your own established website or blog via which you are will to promote CPA offers. However, you can also promote with other site and media.
Maybe some of you stuck at this pint only because you don't have an established website. Don't worry my friend, CPALead doesn't require any website 😀 . So get started with it. If you have a good website then you are highly recommended to apply for AdworkMedia as well.
Step 1:
Go to the signup page of AdWorkMedia and CPALead and fill up your name and other personal information. I recommend you to provide a professional email hosted on your domain (for example stephan@monetize.info) if possible because it will increase the chance to get approved. If you don't have any, then proceed with your regular Gmail, Hotmail or Yahoo Email.
Step 2:
Filling up the promotional method part of the signup form is very important to get approved. Here are some quick tips to fill up this part:
Choose either website or PPC as the promotional method. If you can, choose both of them (if the option is available).
Don't try to lie by providing other's website as your promotion source, you may be caught.
Always choose "Incentive" as the type of traffic.
You can add these promotional methods in the description: PPC campaigns, Facebook ads, Promotion via content, Promotion via SEO and Promotion via Display networks.
Step 3: (Only For Top CPA Networks)
After pressing the "Submit Application" button you are done for the newbie-friendly CPA networks but not for the top networks who approve account after a mobile phone interview. Just after applying for an account, they will Email you by telling that after reviewing your application they will send you a confirmation mail.
In case of top CPA network don't just keep sitting on your chair idly. You need to contact your affiliate manager as soon as possible (you will get information about your affiliate manager in the first Email after applying).
Here are the best ways to contact your affiliate manager:
Firstly, try to make a phone call from your mobile.
If that's not possible, then buy some Skype credit make a phone call to your affiliate manager's mobile number.
If you can't do that as well, either send an Email or send Skype message saying that you just applied for a publisher account and you are ready for the phone interview.
This simple approach will give a positive impression about you in front of your affiliate manager. Besides, it shows that you are highly interested and very serious about this publisher account which is a positive sign to get fast approval.
HOW TO PROMOTE CPA OFFERS
There are 100+ ways to promote CPA offers to make a profit.
Here goes some CPA offer promoting strategies:
Sharing on relevant groups and communities in various social networks like Facebook, Google+, LinkedIn etc. (I got my first ever CPA lead via sharing CPA link in Google+ which enhanced my confidence to start a new project on it)
You can create converting videos and get leads via video marketing on various platforms such as Youtube, Dailymotion, Vimeo etc.
You can write high-quality contents and promote the contents via other blogs, Web 2.0 sites and article directories.
If you have any blog that matches with any offers of CPA networks then you can use your blog to get conversion/action and make money.
You can also build an email list to get high-quality leads. In this case, I recommend GetResponse because of its high-quality service and affordability.
You can create a new site based on any type of CPA offer and rank it to get unlimited CPA leads. This is what I am doing for myself.
You can buy banner ads and spread your CPA offers without having your site.
Running Facebook ad campaigns and PPC campaigns will also end up with a big profit from CPA offers.
#1. Promote CPA offers via Facebook
Facebook is known as the ocean of traffic as it gets more than 1 billion unique visitors daily. Here go the effective formulas to promote CPA offers on Facebook. Remember, in case of Facebook you need to cover up your CPA offer link in the second method or you need to write a post on your blog.
Firstly, do research and select some pages that are related to your chosen CPA offer. Make a real, trustworthy comment with a strong CTA (Call to Action) so that people will click on your provided link. To leverage the whole process you can ask your friend to give likes on your comment which will make you more authentic. Watch below image as an example:
You can get laser targeted traffic by doing a little bit more deep work such as sending private messages. However, you need to keep in mind that in this case, you need to be more conscious and strategic.
Visit pages that are related to your CPA offer and read comments on each post and find someone who has a problem and asking for help (your CPA offer must be able to solve the problem).
Remember to mention his/her name and say how you found him/her while sending a private message. You can also start a conversation with Hi, Hello, What's up etc. and then come to your main point. Make sure you get a replay from the other side which will decrease your chances to be a spammer on Facebook.
Check the image below as an example:
In both cases, you need to be careful and stay safe. Don't do too many comments in a short time neither send too many private messages. Keep a gap of at least 30 minutes between your comments and privates messages. It's better not to do more than 5 comments and private messages per day.
More on this matter:
#2. Twitter CPA offer Promotion
Twitter is not as hard as Facebook in case of links. So, you can just cover/shorten your CPA affiliate link using bit.ly and promote on Twitter. Surprisingly, shorten links get more clicks on Twitter according to several pieces of research.
It's better to start your twitter marketing from hashtag research for the best result. For that, visit hashtag analyzing tool such as hashtags.org and type any keyword that's related to your CPA offer.
For example, I typed "amazon" as there are several CPA offers related to amazon gift cards and deals. After pressing the search button you will get recent tweets that include #amazon and other related tags. Select some tags and get ready for your main work.
Now your job is to make tweets including hashtags that you have selected.
Here are some tricks to make your tweets more visible and effective:
Tweet 8-10 times a day
Use 2-3 hashtags in each tweet
Try to use a related picture in the tweet
Besides tweeting you can also move to a personal approach just like Facebook. For this, search in twitter by your keyword and see if anyone is asking for help that can end up with your CPA offer/product as the solution.
If you think you can provide a solution and make some bucks only then send a direct message to him/her by describing the solution.
More on this matter:
#3. Promote CPA offers on Pinterest
Pinterest marketing is easy, interesting and fun. Most amazingly, researchers found that average sell from Pinterest traffic is higher than Facebook traffic which is a clear sign of getting higher conversion rate from your CPA offers.
In this case, it will be better to write a post about your selected CPA offer and then drive traffic from Pinterest. On the other hand, you can also use shortened links.
Here are the easy steps to promote CPA offers on Pinterest:
In case you are new, go to Pinterest.com and sign up for an account.
Write a good profile name and description.
Create a board that's related to your CPA offer. For example, You can name your board "Clash of Clans Guru" as there are several CPA offers on COC mobile game.
After that search on Pinterest by your keyword.
Pin some nice images on your board and follow other boards of the same niche (Don't follow more than 100 boards in a day).
This is how you can grow your followers on Pinterest.
After having some followers you can start promoting your CPA offers by uploading and pinning images along with your offer link. Make sure your images are attractive and relevant.
To add the link in any pin of your board, you need to open the image and click on the edit button. Then put the link below in the box and save it. Remember, you can add a link to pins that are uploaded by you. You cannot add a link to any pin that you have repined from other boards.
Add as much images/pins as you can in your board. Find out the popular pins of other boards by looking at the number of Pin it and Like.
Further reading:
#4. Youtube CPA Marketing
Some CPA marketers are on fire just because of huge traffic from Youtube. If you are good at video making and editing then forget about all other methods and focus on making high-quality videos.
I know some CPA marketers who are making $10,000+ every month only via Youtube video marketing.
Don't worry if you are a newbie and don't know how to make videos. You can simply make a slide presentation in MS Powerpoint and record the presentation as video using any screen recorder like CamStudio, Ice-cream Screen recorder, Camtasia etc. Don't make videos for the sake of making videos, make videos to get action from people.
Below I have mentioned some tips to rank your Youtube videos so that you can get more traffic and can make more money,
Go to keywordtool.io and search for your specific keyword under the Youtube tab. Or use another keywords research tool we reviewed.
Select a keyword that suits best to your selected CPA offer.
Try to keep the length of video for more than 2 minutes.
Put your keyword in the name of video file (before uploading it), in the title, in description part and tags while uploading the video on Youtube.
To accelerate the ranking share your video in all social media as much as you can.
You can also build some backlinks for your video to get the best result.
#5. Promote via Reddit
If you are new to Reddit then it's better to avoid this section for now. Good news is you can get thousands of traffic from Reddit within a couple of hours if your post hits the top position in it.
The bad news is the Reddit community hate marketers. So, if you are willing to promote your CPA affiliate links or offers in Reddit you must be very very careful and strategic. Here are some tips to start with Reddit marketing,
Get an account on Reddit.com and engage in the subreddits (these are individual groups on any specific topic/niche under Reddit).
Act like genuine community members and avoid all sorts of promotion at least for the first month.
Gather link karma (by posting helpful and funny links) and comment karma (make valuable comments in other posts).
Use Redditlist.com to track the most active and fast-growing subreddits.
After achieving some karmas you can write a helpful post on any topic that's related to your CPA offer (don't forget to include the link of CPA offer or Blogspot post) and publish it.
Make your title attractive so that you can get more views and upvotes.
Upvotes are the game-changer in Reddit, so focus on getting more Upvotes from other community members. If you provide value via your post or link you will get upvotes.
#6. Forum Marketing
Many people misunderstood forum marketing and end up getting banned. Just posting the link in any forum post or reply is not called forum marketing. First, you need to know the ultimate aim of forums. Forums are created to build a community and help each other, not to promote products and services. Signature enabled forums are best to get started.
I am not going to provide any list of forums because it depends on your CPA offer niche. Find out some forums that are related to your selected CPA offer.
Here are the steps that will lead you to successful forum marketing:
Sign up for a signature enabled forum and complete your profile detail.
Make sure the forum has enough members and visitors. Simply look at the number of threads and replies.
Add your blogpost's link in the "Home page" or "Website" section of the profile.
Write a good looking sentence and include the link in the signature section. Some forums do not allow direct affiliate link, in that case, link to your blogpost post.
After setting up your profile and signature start engaging and helping other forum members.
Make friends, give replies, ask questions, give thumbs up and position yourself as a dedicated contributor to the forum.
Here are a real-life example and explanation of forum marketing:
This is a forum thread in Warriorforum where a member asked a question which had attracted lots of replies. If you notice carefully that in this thread the member expressed his expertise about CPA marketing and right down in the signature part he invited to check out my CPA marketing related guideline. This single link according to his saying gave him lots of targeted traffic from this particular forum only.
#7. Article marketing
Article marketing is pretty much the same as blog post promotion. If you don't have your blog you can signup on free blogging services like Medium.com, WordPress.com or Blogger.com.
Write articles that are somehow relevant to your chosen CPA offer. For example, you can write an article on Clash of Clans mobile game and promote CPA offers that are related to Clash of Clans game. Make sure your article title is enough attractive to grab people's attention. Besides, add a strong call to action sentence or button to get the best out of it.
In case of above example, you can use "Grab Free COC Gems", "Participate in COC Gems Giveaway" etc. as CTA so that people will take action and you can make handsome amount of bucks every month.
Here are some tips for article marketing:
Don't over-promote your CPA offer in the articles.
Make sure to add value in your content so that it will be approved for publishing.
Use an attractive title to get maximum attention and conversion.
Use CPA affiliate link twice in the article.
Write articles of 800+ words for better result.
After publishing, promote your article to get more instant traffic.
HOW TO GET PAYMENT FROM CPA NETWORKS?
There are several payment methods which are supported by tons of CPA networks. However, I found Paypal and Bank transfer very common among all the networks I have tried. Besides, you can also get your payment via Skrill, Payoneer, Check, Western Union etc.
I highly recommend you to sign up for a Payoneer account which comes with a virtual back account under Bank of America. You can use this bank account to get all your affiliate money.  I prefer Payoneer over Paypal because with the help of Payoneer master card I can get cash from ATM at any corner of the world.
CONCLUSION
So here you have it. A complete guide on CPA marketing for beginners. Now it's time to set your goal and start working. If you are still confused with any above-mentioned topic then please do not feel shy to ask a question via comment section.
I will try my best to answer every question.